Professional Telephone Answering Services in Illinois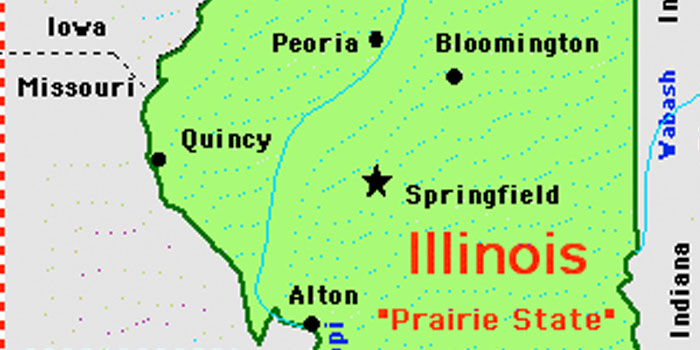 Illinois is a US state with a lot of history behind it: it was granted statehood in 1818 and since then has done nothing but grow, expand and prosper in terms of infrastructure, economics and more.
The area of Illinois seems to be a great success – it's no wonder as it's rich in natural resources including the likes of petroleum, timber, and coal. It's a major transport hub with agriculture and manufacturing being the top earners in the state. Businesses operating in the state of Illinois have access to a wealth of services that spur them on to greater success. At Sunshine Communication Services, Inc., we want to do our bit to help your business flourish and grow in Illinois. We offer a telephone answering service that's designed to free your time so that you can focus on better establishing yourself and getting your name out there in the state of Illinois.
How can our telephone answering services help you? In addition to freeing up your valuable time, we can ensure that your calls are answered 24/7 and that customers are assisted properly. It's not good enough to simply answer the phone – our agents are trained to take the communication with your clients to the next level. The result is detailed messages, leads generation and/or the provision of further product information.
When we provide you with a telephone answering service, here's what to expect:
Our agents will learn as much as they can about your business and its products

You will be provided with a telephone number to use

Your customers will be delighted by being helped in their own language – we offer English and Spanish options

You will make more sales because you will be missing fewer calls

Agents are all skilled, qualified and good at what they do. We insist on our employees having a HIPAA qualification
Services Offered by Sunshine Communication Services, Inc., in Illinois:
Industries Served by Sunshine Communication Services, Inc., in Idaho
At Sunshine Communication Services, Inc., we provide professional business telephone answering services to many businesses operating in a variety of industries in Idaho. We currently provide our services to various
attorneys, emergency restoration, funeral services, home health care, hospice, hospitals, property management, plumbers, medical offices, real estate and doctors.
Choose Sunshine Communication Services, Inc. for Your Business Answering Services in Illinois
At Sunshine Communication Services, Inc., we are dedicated to ensuring that clients are provided with an answering service that boosts their customer service levels and cannot be identified as a third party by customers.
Our value proposition to you includes the following:
24 x 7 x 365 service

English and Spanish Agents

HIPAA Certified agents

800# and local numbers in all areas

Free email, text and fax message delivery

Personalized solutions with a custom account designed based on your needs and budget

Quality control monitoring

Personalized IVR voice mail service

Monthly Reports including all call detail

Need more information and advice on our telephone answering services in Illinois, don't hesitate to ask! Contact us at Sunshine Communication Services, Inc. today.