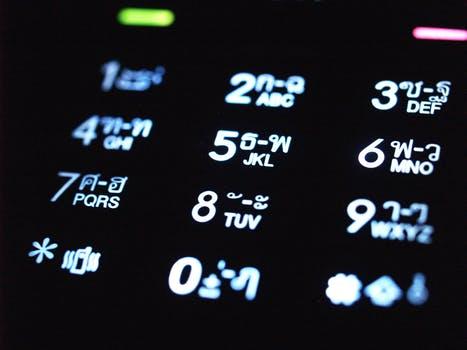 27 Sep

5 Things You Should Expect from Your Health Care Answering Service

Health care is a critical field hence, access to relevant professionals should not be confined to set timings. To save you the hassle of constantly taking calls post normal business hours, you should rely on an answering service company to handle your after hour calls.. Your patients will also have peace of mind knowing that should an emergency arise, help is at hand. These services aid in providing personalized attention to both patients and their caregivers.

Keeping channels of communication continuously open between healthcare providers and their patients is a constant challenge. This profession demands a high level of critical care hence, these professionals are on call all the time. A dependable healthcare answering service plays the pivotal role of a handy virtual assistant. By partnering with such a service provider you can look forward to:

Calls Being Answered

Irrespective of the time of day, patients trying to reach you even if for just a minor query or follow-up, will be responded to appropriately. This makes them feel valued and cared for. In turn, it helps build their confidence knowing they are in safe hands.

Attention to Detail

Whether it is routing calls to the relevant individual, scheduling appointments, sending out reminders or disseminating patient-related information, a healthcare answering service leaves no scope for errors. Even a minor miscommunication or outdated patient data can prove to be misleading. Every effort is made to maintain accuracy in all aspects making this, a reliable proposition.

Urgency and Sensitivity

One cannot afford to play around with a patient's health as it hugely impacts the quality of their lives. A great deal of sensitivity needs to be displayed while dealing with such delicate matters. A patient and empathetic ear make a huge difference. Also, since time is of essence, a sense of urgency is prevalent at all times by promptly acting upon the requests received.

Maintaining Privacy

Patients who call in need that assurance that their privacy will be protected given that they sometimes share their most personal details in confidence. A great deal of trust is required to open up to someone without holding back. If that confidentiality is not respected and that level of trust is broken, it is very difficult to restore it again. This delicate relationship between a health care provider and a patient is built upon the foundation of mutual trust so the same cannot be compromised.

Trained Agents

Before the agents employed by the answering service start handling calls independently, they are subjected to rigorous training in all relevant aspects. Once they meet expectations by successfully clearing their training program, they are allowed to directly talk to patients or caregivers. Rest assured, all calls answered are constantly monitored to ensure they conform to the set quality standards.

Partner with the best and make personalized healthcare a priority.