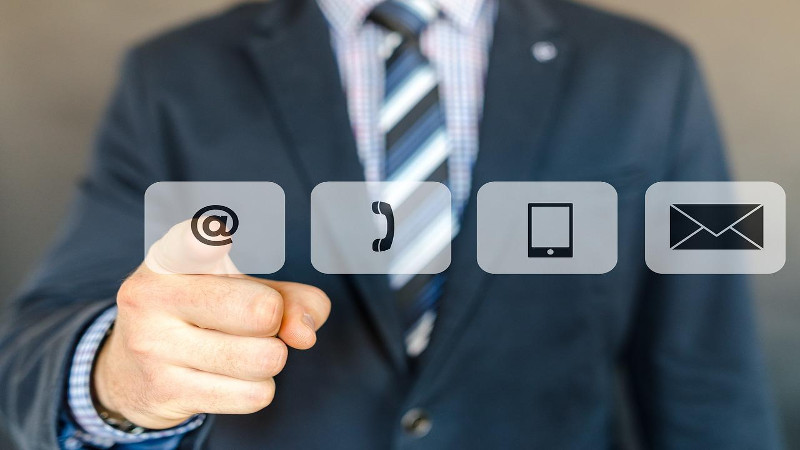 14 Dec

Communicating Via Different Technological Platforms

The telephone was the first real breakthrough in instant communication techniques. Before this, we spent our time waiting on snail mail or memorized messages. The use of instant communication brought with it a whole new world of customer service. People suddenly had an outlet to express themselves immediately, and this need has only grown. Our communication evolved from a culture of patience to one of immediate and instant gratification. Technology has continued to grow, and with it—our ability to communicate.

We now have mobile devices that allow us to instantly contact anyone in the entire world at nearly any time. As long as the other person has access to a mobile device as well, they're only a few clicks away. This has also made professional services more accessible to people than ever before. This is why it's imperative that people from all backgrounds embrace the ability to communicate with their clientele.

It's important to consider these methods of communication a strength and not a hinderance. They allow you to better serve your customers, and to deal with any situations immediately. This type of feedback is integral to improving the strength of your business. The more customer feedback that you're able to process and apply—the happier your customers will be in the future. It's very important to listen to your customers, and to take their suggestions to heart. Aside from giving feedback, customers may need to contact a business for a huge variety of different reasons. Inquiring about services, scheduling appointments and asking questions are only the tip of the communication iceberg.

Then, there are emergency communications that need to be dealt with urgently. This is where it really pays to hire an answering service company. This is a company that provides professional staff that can answer your phones and attend to other types of communications any time day or night. More and more professionals are discovering the need for answering services. Medical offices are among the most frequently contacted at strange times. This is because of the nature of health. People don't only get sick during business hours, and a health emergency can be a matter of life and death. This is also one profession that requires precise scheduling, and specialized interpersonal skills.

Answering services that deal with medical offices need to be completely apprised of the Health Information Portability and Accountability Act of 1996. HIPAA dictates national privacy standards that are in place to protect patients against the accidental or intentional sharing of their personal information. If someone makes a mistake—whether answering the phone or an email—it can result in severe legal consequences. HIPAA must be applied across all communication platforms appropriately to avoid very expensive and embarrassing liability issues.

Other professions that might need to provide emergency services include everyone from HVAC specialists to attorneys. Before choosing an answering service, it's important to understand which methods of communication they can handle for the company. SMS, also known as texting, has become one of the most popular ways to communicate. There are no lengthy phone calls, and information can be passed with more precision. Some answering services will handle SMS communications in real time as well as the phone calls. Choose which methods can be used when seeking emergency services, and which ones are better for everyday standard issues.

Emails and online questionnaires may be useful when scheduling appointments or inquiring about non-urgent products, but they'd hardly be practical when your water main breaks in the middle of the night. A good answering service will be able to customize a communication package to suit your needs.