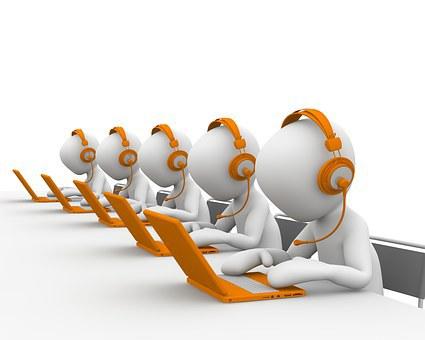 10 Aug

Which Industries Can Benefit the Most From After-Hours Answering Service?

When managing a business, you need to be available round the clock to handle the complaints and queries of your customers. To ensure the same, you can rely on an effective after-hour answering service. The basic motto of these services is to save your precious time and keep your customers satisfied. Almost every industry can benefit from these services that keep their business open throughout the day, even on the holidays. The industries that can specifically benefit from 24/7 answering services are:

The Property Management Businesses:

This business needs after-hour services for tending to the needs of tenants in their properties. Most tenants work a standard nine to five work day. Hence, they will probably call you for an issue or emergency only when they get back from the work after normal business hours of a property management company.

With an after hour service to assist, you can stay connected to your tenants even during these odd hours. The answering service providers will forward the routine messages to your emails while they will connect the tenants with an on-call person if there is an emergency situation.

Home Services:

Mostly, home services businesses like HVAC, electrician, and plumbing companies perform their jobs during the daytime. The customers typically call their offices during the day hours. It is never advisable to miss their calls because that may result in a potential loss of business. You should remain available to answer their calls at all times including the after-hours when your office is closed.

Sometimes, you may not want to be disturbed by an incoming call, especially when you are handling a critical job at a client's site. An after hour answering service can be your perfect partner in these circumstances. They will handle the calls efficiently and their executives will interrupt you only when it is urgently required.

Law Offices and Attorneys:

A law office deals with a high volume of incoming calls during business hours due to their highly sensitive and complex court cases. These calls should be answered professionally and on time. Therefore, it is worthwhile to choose efficient after-hour services that will fill the gaps in communication with the clients. These services can be set for handling the calls on weekends and holidays as well.

Medical and Healthcare Services:

This is an industry that critically needs after hour services to answer patient calls. Medical emergencies can be life-threatening, and they happen at the most unexpected times. You need experienced phone answering services to understand the underlying cause of a medical condition and connect the caller to a relevant on-call doctor.