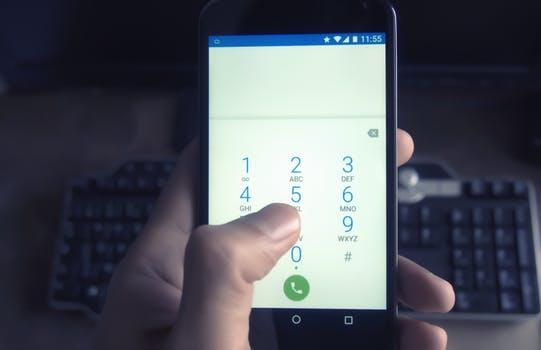 10 Nov

How Does Live answering Services Help in Boosting Sales During Holidays?

The holiday season is a great time to make money for most businesses.  However, it is a known fact that the holiday season is also stressful for business owners as most of the employees get the days off to enjoy the holiday. In such a scenario, live answering services can be of great help. Here are some ways in which phone answering services can boost sales during holidays.

Answering Calls during Extended Business Hours

If you don't want to miss a single business opportunity, you need a customer service that is available 24×7. Customers don't have a timetable to call businesses for inquiries and you would not want to miss that. A phone answering service can help you tap every business opportunity. The representative of telephone answering service would answer every customer query, complaint, or inquiries regarding your products and services. After hiring telephone answering service you can rest assured your customers will be taken care of.

Conducting Sales and Completing Orders

In today's 24×7 live economy, businesses should be capable of taking and completing orders at any time of the day. Potential customers expect to place an order as per their convenience. During holidays businesses experience an exponential increase in business activities. Live answering service can support your online sales process or completely take ownership of order and sales process during holidays as per your business needs. With telephone answering services available for conducting sales and completing orders, you can confidently advertise knowing that your company would be able to handle the increase in a number of calls and order without employing extra staff or resources during holidays.

Schedule appointments

The 24/7 appointment scheduling feature of the phone answering service gives your business a competitive edge over your competitors. The team of the answering service provider is ready to attend customer calls and books appointments day and night. If that is not enough, the team of telephone answering service can also assist you with an overflow of calls during holidays and also help in taking messages and dispatching emergencies. Your customers will receive an immediate notification of confirmation of the appointment which matches with the look of your website or contains your branded logo. The scheduler is at your fingertips and your team can quickly view the appointments. All this ensures everyone is on the same page (appointments) and you can reschedule, or cancel appointments in seconds if needed.

Answer common customer questions

Today's customer likes to make an informed purchase. In most cases, people call customer service before making a purchase of the product or service they offer. The telephone answering service team can be trained to answer common customer questions that will bring in more business.

Thus, you can see a telephone answering service can help you tap every business opportunity and also ensure your business is always within reach of your customers even during holidays.