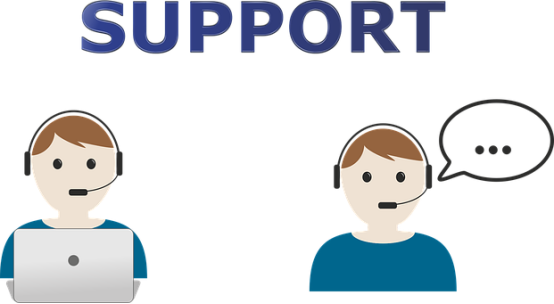 19 Feb

How Can You Deploy Business Phone Answering Services for Your Vet Clinic?

Trust is an important factor in veterinary services.  Pet owners must be assured they can trust you when it comes to taking care of their four-legged friends. While providing quality pet care is essential to building trust, 24/7 availability can lay a solid foundation for unwavering loyalty.  This is where business phone answering services come into the picture. Here are some useful tips to deploy this service for your vet clinic.

After-Hours Answering Service  

Pets are like small children. They get into everything. It means pet parents may need your veterinary service even after office hours. It is not possible to keep your vet clinic open for 24 hours. Nonetheless, round-the-clock phone answering service can ensure your office is always within reach for your customers.

Managing the Call Overflow

Having a long list of call backlogs is not good for your veterinary business. Also, pet owners would get harried waiting endlessly to connect to an on-call vet. An answering service can help your staff deal with this call overflow anytime during the day. Any customer call that is not picked within specified time limit would get transferred to answering service. In the meanwhile, it will allow your staff to focus on core duties related to quality pet care.

Appointment Setting

A large number of customers call after office hours to book an appointment slot.   The 24/7 answering service should offer a dedicated appointment setter. This will allow your customers to book appointments for their pets any time of the day or night.  This way you can free your staff from appointment booking duties and direct them for more important tasks. The phone answering service can use an appointment booking software that syncs with your calendar. This will reduce the chances of double entries of appointments.

Emergency Call Dispatching

Majority of the people calling after hours may not have emergencies. However, some pet parents might need your urgent help. Pets that need urgent medical help can be immediately sent to the on-call veterinarian.  Instead of leaving customers at mercy of answering machine, the call center agent can direct emergency calls to your phone. They are well-trained to determine whether the situation needs urgent attention for an appropriate action.

Capture New Sales Leads

Many marketing campaigns fail because there is no one to answer prospective customer queries.  When you use a phone answering service, prospective customers will always have someone to answer their questions. This is important if you are using creative marketing campaigns to gain new customers.

When you deploy business phone answering services for your vet clinic, make sure it supports the features mentioned above.  Communication can make or break a business. Hence, you should do everything to make it efficient and customer-friendly.