Professional Business Telephone Answering Service in Delaware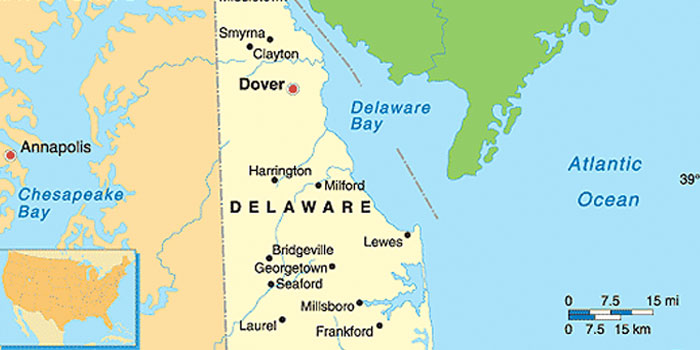 In terms of physical size, Delaware is considered the second smallest state in the US. It is a densely populated state with a rich history dating back to the 16th century. There are many industries that thrive in Delaware including the education-, chemical-, healthcare- and retail industries, with agriculture being the biggest earner.
Any business set up in Delaware has the benefit of operating in a truly buzzing community and stands to make big gains. If you currently operate a business in Delaware you will know that opportunity abounds, but it comes with hefty operational expenses. To keep your business in the race, it's best to keep costs to a minimum, especially during the initial start-up months. To assist small businesses and start-ups with this endeavor, we offer professional telephone answering services at Sunshine Communication Services, Inc.
Eliminating the complications and expenses of full-time employees, does not have to mean forfeiting the benefits – if you register for an answering service with us that is. Explore more about our services below:
Services Offered by Sunshine Communication Services, Inc. in Delaware
We can provide you with professional telephone answering services at any time – day or night. Yes, that's on a 24-hour basis. With this service, you will never have to worry about missing sales calls or not being in touch with your customers. Our professional bilingual agents will be able to provide you with call answering, voicemails, lead generation, and appointment setting.
Virtual Telephone Receptionist
If you don't want to miss out on sales and other important phone calls, but you also don't want to hire a full staff complement, it's time to consider the benefits of a virtual telephone receptionist. This service can provide you with a dedicatedvirtual telephone receptionist who will man your incoming calls, take messages, tend to client requests and ensure that you're kept informed and up to date at the end of the day. Whether you need a long-term telephone answering services or short-term assistance while your staff members are unavailable, we're here to assist.
Virtual Answering Services
You being busy is the very last reason that your customers should be neglected. After all, they have helped your company grow in the first place. With our virtual answering services you can ensure that your customers have contact 24-hours a day, regardless of how busy you are. Having a professional assistant available will earn your business a good reputation in its industry. For bilingual virtual answering services, we have just the solution.
Outsourced Answering Services
At Sunshine Communication Services, Inc., we offer the most affordable outsourced answering services – freeing your time. By outsourcing your call answering you ensure that every call is answered and that customers receive assistance with messages, placing orders and acquiring information. Consider that this service is available 24/7, and you will realize how our telephone answering services in Delaware will boost your customer service levels.
Small Business Phone Services
Don't let time requirements and the potential expenses of running a small business get you down. Opting for small business phone services will allow you to not only cut back on operating costs but will allow you more time to focus on core business functions. If it's about providing an exceptional service to your customers while staying within the budget, this is the way to do it. You will find that customers simply love being able to do business with you at any time of the day or night – we don't blame them!
Bilingual Answering Services
Anyone who has dealt with us before knows that we go the extra mile for you and your customers. By employing educated and experienced agents, we can offer you the convenience of a bilingual telephone answering service – all our agents are fluent in both English and Spanish.
After Hours Answering Services
Businesses that take the time to set up after-hours answering services in Delaware certainly benefit from the "always available" appeal enjoyed by their customers. We know that you cannot be available 24/7, but our qualified, experienced and helpful agents are. Opt for our after-hours service and we will assist your customers with information and ordering when you can't.
Industries Served by Sunshine Communication Services, Inc. in Delaware
At Sunshine Communication, Inc., we provide services that are beneficial to many industries operating in Delaware. A quick breakdown of the type of companies we currently serve includes the following:attorneys, emergency restoration teams, funeral service providers, home health care providers, hospice, hospitals, property management companies, plumbers, medical offices real estate agencies and doctors.
Why you should choose Sunshine Communication Services, Inc. in Delaware
At Sunshine Communication Services, Inc., we firmly believe that we are the right telephone answering service provider for you and your Delaware business. First and foremost, we provide 24-hour services – that is immediate convenience. We will also provide you with your very own telephone number and make sure that our agents are well versed in everything relating to your business. This ensures that our agents are proficient when dealing with your clients. For added convenience, each of our agents is bilingual (English and Spanish) and HIPAA certified. We will take the nature of your business into account before we custom create a professional telephone answering service perfectly suited to your Delaware business.
For more information and advice on our services and how we can help your business, contact us via email or telephone today.