Professional Business Telephone Answering Service in Arkansas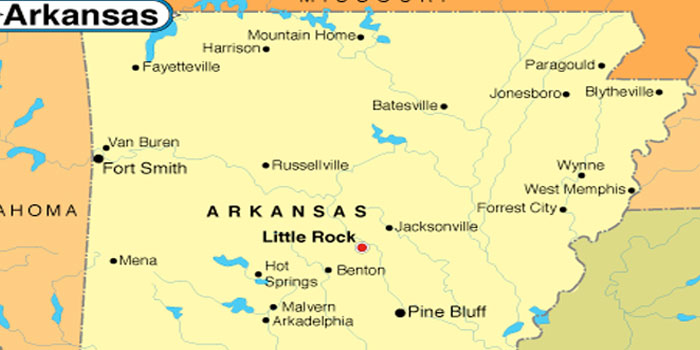 Arkansas is a quaint state in the south-eastern area of the USA. With its various museums, restaurants, athletic venues and more, Arkansas is considered a cultural experience – its economy doesn't do as well as those of the other states.
If you're running a small business in the Arkansas area, you are probably trying to grow and expand while avoiding additional expenses. That's where we can assist you to make your business a success. At Sunshine Communication Services, Inc., we provide telephone answering services to small and start-up businesses. This service ensures that you have dedicated consultants to answer your incoming calls while your time is freed up to do other business.
Now you can benefit from all the perks of a full-time receptionist without having to pay the associated costs. If you want to free up your time, cut back on costs, and provide better customer services, our telephone answering services in Arkansas are the obvious solution.
Services Offered by Sunshine Communication Services, Inc., in Arkansas
Telephone Answering Services
We provide you with professional telephone answering services on a 24-hour basis. With this service in place, you will never have to worry about your incoming calls while you are busy. This includes assistance with call answering, voice-mails, lead generation, and appointment setting – in English and Spanish.
Virtual Telephone Receptionist
Don't make the mistake of leaving a voice mail for customers to encounter when you are away from the office. Part of excellent customer service is ensuring that your clients always have a person to speak to, whether it's an emergency or just to get information. No, we aren't suggesting that you hire a receptionist – we will provide you with a virtual telephone receptionist service. This means that your incoming calls will be handled for you while you take care of other business. Whether you need long-term telephone answering services or short time assistance while your staff members are unavailable, we're here to assist.
Virtual Answering Services
Let's face it: customers like to deal with an actual person, not voice-mail. Just because you have your hands full doesn't mean that your customers should be kept waiting for information, order placing and more. If you would like to provide your customers with a better service, but don't have the resources to hire help, our virtual answering services in Arkansas can make all the difference. Give them the opportunity to be assisted – day or night – in either Spanish or English. Our virtual answering services are ideal for new and small businesses trying to get ahead without racking up too many costs.
Outsourced Answering Services
If you're worried that outsourcing your telephone answering functions will be expensive, think again. At Sunshine Communication Services, Inc., we offer outsourced answering services that will free up your time and save you money too. With this service, we will ensure that all your calls are answered, messages are recorded, orders placed, and information provided, as and when required. It is even available 24/7. If you want to improve on your customer service levels in Arkansas, we will do just that for you.
Small Business Phone Services
Running a small business can be both time consuming and expensive. As such we have developed small business phone services to cater for the growing business working on a tight budget. With this service in place, your professional image will be enhanced –  24-hour call answering will ensure the peace of mind of never missing out on a potential sale again. Your customers will be impressed that they can place their orders and gather information at times that suit them the best.
Bilingual Answering Services
Anyone who has dealt with us before will know that we are willing to go the extra mile. By employing educated and experienced agents, we can offer you the convenience of a bilingual telephone answering service. Our agents are fluent in both English and Spanish.
After Hours Answering Services
Being available to your customers 24/7 is great but unfortunately impossible for one person. If you want to take your customer service levels to the next level, our after-hours answering services in Arkansas are just what you need. Your business can stay open for the convenience of your customers, even after the close of the conventional business day. Trust our bilingual agents to assist your customers with messages, ordering, appointments and more – an indispensable service when dealing with international customers.
Industries Served by Sunshine Communication Services, Inc. in Arkansas
At Sunshine Communication Inc., we provide services that are beneficial to many industries operating in Arkansas. A quick breakdown of the type of companies we currently serve includes the following: attorneys, emergency restoration teams, funeral service providers, home health care providers, hospice, hospitals, property management companies, plumbers, real estate agencies and doctors.
Why you should choose Sunshine Communication Services, Inc. in Arkansas
At Sunshine Communication Services, Inc., we firmly believe that we are the perfect telephone answering service provider: we provide 24-hour services. We will also provide you with your own telephone number and make sure that our agents are well versed in everything relating to your business before they start manning calls. Furthermore, each one of our agents is bilingual (English and Spanish) and HIPAA certified. We will custom design a professional telephone answering service perfectly suited to your Arkansas business and provide you with monthly reports, including call detail,  on our service.
For more information and advice on our services and how we can help your business, contact us via email or telephone today.