Keep Your Business Open 24/7 With Our Professional Telephone Answering Service in California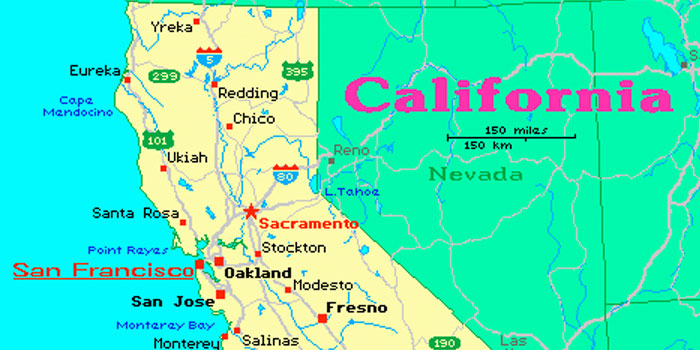 California, as you probably already know, is the most populated and third most spacious state of the USA. California's buzzing economy can be compared to some of the largest countries in the world. Owning and operating a business in California is a lucrative endeavor.
Currently, the largest employment sectors include trade, transport, utilities, education, health services, and tourism. If you operate a business in one of these fields, a world of opportunity is waiting. At Sunshine Communication Services, Inc., we are dedicated to helping new and small businesses in California thrive by providing our professional telephone answering services – in both Spanish and English – at an extremely affordable rate.
Here's a little more about the type of telephone answering services that we offer:
Our telephone answering services are 24/7 – you will never worry about missing out on potential sales and leads as our virtual assistants will ensure each call is answered. We answer calls, take messages, record orders, and even organize your appointments;
We offer virtual receptionists in the California area – an un-answered phone or voicemail is frustrating for customers. It also detracts from your corporate image. By registering for our virtual receptionist service, you can avoid hiring a full-time employee and can ensure that there's an actual person available to assist customers and put them at ease when you're busy with other pressing tasks. Our virtual assistants won't just take messages; they will familiarize themselves with your company so that your customers are provided with assistance that's helpful and on point;
We offer bilingual answering services – everyone enjoys being assisted in the language of their choice – we offer that convenience to your customers. All our telephone answering agents speak fluent English and Spanish;
Our virtual answering services will keep you connected with customers – your customers should never have to feel unappreciated – don't settle for voicemail contact when you're busy. It's important to keep serving the needs of your customers, even when you have other pressing tasks to do. Customers won't receive the information and advice they need from a voice mail recording. With our virtual answering services, your customers will have access to a real, live receptionist;
We offer outsourced answering services so you don't have to hire full-time employees; something every business grapples with. While it can be beneficial to have a helping hand, there is a whole lot of complications that come with a full-time employee contract. If you want to keep costs to a minimum and improve on profitability, we offer outsourced answering services on a 24-hour basis;
We offer small business phone services for start-ups and small enterprises. Being a small business owner can be stressful. You might not be big enough to run a call center, but you also can't neglect phone calls and incoming client requests.

Our telephone answering service will alleviate a great deal of your stress and responsibility: we answer all incoming calls 24/7/365, record messages, help customers place orders, confirm bookings and more. You determine how we share the correspondence with you: opt for SMS, telephone, email or fax. If we consider a message to be urgent, we will contact you immediately. Our small business phone services will put you a step ahead of the competition;

Our after-hours answering service will keep you constantly connected to your customers – it doesn't make sense to close off all forms of communication when the clock strikes 5pm. Unfortunately, this is usually the time that consumers find convenient to handle personal business, such as buying products from you. Our emergency answering service is designed to help you boost your customer service levels. We have English and Spanish speaking agents available to answer your incoming calls, place orders and book appointments at all hours of the day or night.
Industries Served by Sunshine Communication Services, Inc.
The Sunshine Communication Services, Inc.'s packages are used in many industries. Currently, we provide professional telephone answering services to the following industries in California:
Why Choose Sunshine Communication Services, Inc. for Telephone Answering Services in California
At Sunshine Communication Services, Inc., we understand the importance of catering to the needs of your customers. There is certainly no one-size-fits-all telephone answering solution for all businesses. This means that we custom create a package that caters to your specific needs. At the end of each day, or as required, we will ensure that all call correspondence is sent on to you via email, telephone, text or SMS.
Our value proposition to you includes the following:
24 hours a day / 7days a week / 365 days a year service
Bilingual – English and Spanish Agents
HIPAA Certified agents and compliant processes
800# and local numbers in all areas
Free email, text and fax message delivery
Personalized solutions
Custom account design
Quality control monitoring
Personalized IVR voice mail service
Monthly Reports including all call detail
If you would like to learn more about how we can assist you with our business answering services, simply contact us via email or telephone at Sunshine Communication Services, Inc., today.