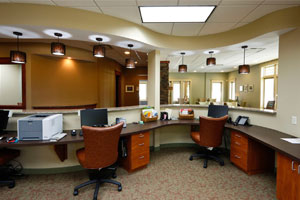 04 Jan

4 ways to grow your Milwaukee, Wisconsin company brand in 2016

Do you want to see your Milwaukee, Wisconsin business and brand grow from strength to strength in 2016? We do too! At Sunshine Communication Services Inc. we believe that your success is our success and we're going to show you just how our professional answering services can help grow your brand this year!

You might be wondering what a professional telephone answering service has to offer, that will boost business development and growth. Wonder no more! A telephone answering service will free up your time, so that you can focus on the core aspects of your business. This is the first step to seeing greater profits and success in 2016. If you were bogged down in 2015 with incoming calls, customer orders, administration and various other business tasks, then you will know just how easy it is for your business to be held back as a result. By hiring someone else to handle these tasks, you will be able to truly focus on growing your business.

Below are 4 ways that you can grow your Milwaukee, Wisconsin company brand:
Deal with incoming calls / information requests promptly and professionally. Customers don't like to be kept waiting around.
Ensure that your customers can reach you and get access to information 24 hours a day, 365 days a year.
Create a professional image for your business. Customers tend to trust professional companies over those that appear haphazard or sloppy. Having well-spoken and knowledgeable / helpful individuals on your team is a great way to do this.
Keep up to date with your seminar registrations or appointment confirmations.
It really goes without saying, that a large part of growing your brand is based on the customer service that you provide. Your customers need to know that you are available to them at all times and that your business is reputable, reliable and of course professional. That's where a professional telephone answering service for small business comes in. This is what such a service can do for you:
Every single call will be answered – you won't miss out on another sale again.
All incoming calls will be answered promptly by agents who are familiar with your business details, products and services. Your customers won't have to deal with an answering machine or automated system.
Messages will be recorded and forwarded to you in live time.
Professional consultants will be able to take orders / record sales requests.
Well-spoken and knowledgeable agents will be able to provide technical support triage.
Various administrative / reception tasks can be handled including: credit and employee pre-screening, lead generation, brochure fulfillment, seminar registrations and more.
Acquire professional answering services for your Milwaukee, Wisconsin business from Sunshine Communication Services Inc. 

Want to learn more about our answering service for small businesses? Request a free trial and find out what our services have to offer. Alternatively, get pricing or contact us at Sunshine Communication Services Inc. via email or telephone today.